Lynne How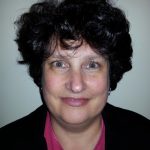 e, President
The first time I heard of humanism was in high school, when it came up in a world history class. It made total sense to me – this way of understanding the world through science and reason, focusing on empathy and compassion – in a way that religion never had. My announcement that I was a humanist didn't go over so well with a favorite teacher, but, given that I was attending a Catholic school, this was not a surprise. I spent most of my adult life carefully navigating through culture and conversation in a country where not believing in God and not being engaged in organized religion are often looked at as an oddity at best. It was not until 2019 that I became aware of Bay Area Humanists and the larger organized global humanist community. What a relief to finally find kindred thinkers!
I came to the Bay Area Humanists in 2016 for the social and intellectual activities. In learning about Humanism, I realized that I had found a philosophy that articulated with wonderful clarity my own rather fuzzy set of beliefs. Some years ago I read Richard Dawkins The God Delusion which gave me the courage to affirm atheism rather than agnosticism. Like Dawkins, I no longer say "I don't believe in god," I say instead "I believe there is no god." I reject supernatural anything. That isn't much by way of philosophy, however. But humanism embraces curiosity and empiricism, as well as providing moral guidance for all our interactions. Through forums and some of the Book Group selections, I have learned how scientists are locating in the brains of humans and non-human animals the evolutionary and neurological underpinnings for fairness, altruism, and morality that have conventionally been associated to religion and used as rationalization for why religion is necessary. I find it hugely gratifying that evolution has seen to the matter and no need for deities. And I very much enjoy the opportunities provided by the Bay Area Humanists to engage with other like-minded people in secular truth-seeking!
I am retired from a career that has included teaching, telecommunications engineering, and environmental consulting.
Sir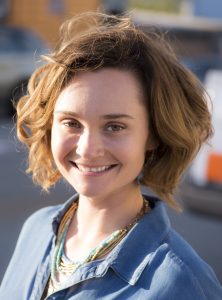 a Laurel, MSOD, MBA, Secretary
My path to humanism was rather unimpeded. I remember lying in bed as a grade schooler, set to pray for the first time. I looked up towards the ceiling, started a sentence and stopped with what I can only describe as a kind of contempt. I felt silly – as if intuitively I understood the capacity for morality and reason came only from within. My mom had used churches for community, and fortunately otherwise promoted and lived an evidence-based life. We didn't go to church for long. I voraciously consumed secular philosophy in college, where I discovered Humanism formally. I joined the Bay Area Humanist Meetup group in 2015, after relocating in San Francisco, and became a member of BAH in 2019.
Though I wouldn't discover the terminology until my graduate program in Organizational Development, throughout my entire career I have worked to tailor the organizational system to the human system. This largely means building self-awareness, emotional intelligence and critical thinking skills on teams to ensure we are acting with both a high concern for self and others at all times. I believe completely that our advantage is cooperative, not competitive, and developing the Humanist, servant leader in all of us will take our species into a future we can be proud of.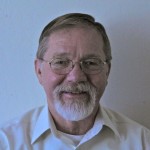 Jim Barnett, Ph.D
In my youth in Oklahoma, I attended a conservative church.  I even envisioned becoming a preacher at one time!  But when I went away to college and then university, I began to see the world differently.  I majored in a scientific discipline and upon coming to understand Darwin's theory and Watson and Crick's explanation of how the genetic code works, I was awed beyond belief.  While I believed in the naturalistic explanation of the universe, I also felt that it was important to be in community with others and work for justice.  I stumbled onto the Unitarian Church in the mid 1970's.  At that time, an overwhelming number of its members identified as humanists, and I decided that I was one too.  The Unitarian Universalist (UU) Church has been the only form of organized humanism available for many people.  Upon retirement, I decided to attend the Humanist Institute, a three-year graduate level program where I study the philosophy, history and current issues of humanism.  Understanding that many humanists do not want to be associated with a church and that the UU church, while still very humanistic, embraces many belief systems and thus humanist ideals are diluted, I feel that secular groups not associated with any church should exist for humanists.  I, along with others, decided to establish such a group, the Bay Area Humanists.   My hope is that the group will provide intellectual, political and social support to humanists in our area.  I believe for humanism to thrive in the future, we must establish institutions that meet the needs of humanists and speak out publically to establish a more humanistic world.  I think Bay Area Humanists is such an organization.