July 28th, 2013 – Fourth Sunday Outing
Wall n' Talk at Land's End, San Franisco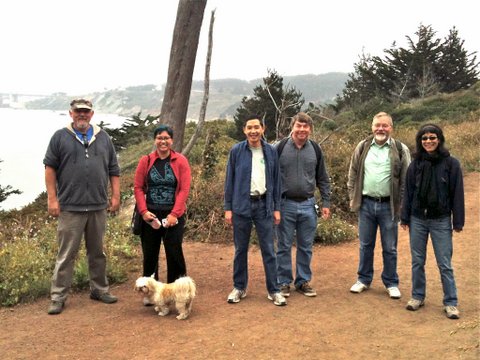 A fundamental precept of secular Humanism is the idea of progress, the belief that the general historic trend is to a more moral and rational society. This belief is examined in "The Fallacy of Human Freedom" by John Gray (review here, discussion here). Are we, as individuals and a society, free to evolve ethically? If not, what are the implications for humanism?
Please take a look at the above links and come prepared to discuss while walking at Land's End. Some of the most spectacular views of the Pacific Ocean and the Golden Gate can be viewed from Land's End. ( http://www.parksconservancy.org/visit/park-sites/lands-end.html .
Phil Crawford led this event.