BAY AREA HUMANISTS
December 2015 Newsletter
Upcoming 2016 Events
Saturday, January 9 – Book Group – Downtown SF Library
Saturday, January 23 – Volunteer at the SF Food Bank
Sunday, January 31 – Rainbow Street with Kevin Steen – Berkeley Library
Saturday, Februay 6 – A lecture on the Housing Crisis with J. Scott Weaver – SF Women's Bidg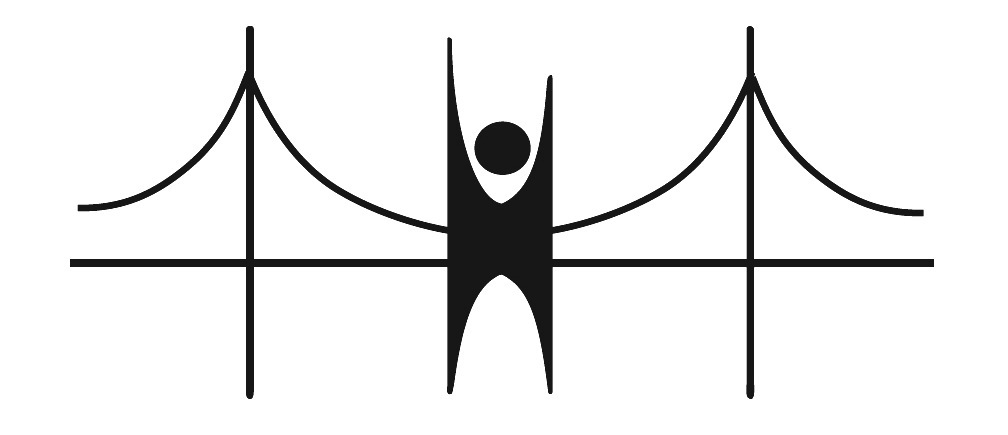 As we start a new year, it's always tempting to look back at the year that was and what we hope for in the year to come.  2015 had its ups and downs.  Several of our programs were unqualified successes.  We sponsored a lecture/discussion on almost every 1st Saturday afternoon in San Francisco.  These events were generally well attended.  In addition, under the leadership of Michelle Grise' we sponsored several volunteer events every month at the Food Bank, at the Crossroads, and at Strawberry Hill in Golden Gate Park.  We had outings that included hikes around Twin Peaks, Treasure Island, and Lake Merritt (led by Phil Crawford, Katryn Weiss, or Eihway Su.  We celebrated the summer and winter solstices with parties at members' homes.  We continue in our efforts to extend our programs into the East Bay.  We sponsored 4 lectures at the Berkeley library.  In order to increase the number of events in the East Bay, we need volunteers that are familiar with the area to make suggestions and help implement activities.
Unfortunately, two of our board members decided to step down from the board.  These two individuals (see below) contributed substantially to the success of Bay Area Humanist for the 2 years they served.  We are deeply grateful for all that they did.

Importance of Membership: Bay Area Humanists is a membership organization.  Joining our Meetup site is not the same thing as being a member of BAH.  Conditions of membership are support for the mission of BAH which can be found on our website and payment of annual membership dues.  Our membership declined in 2015 and the board has identified this as one of the most important issues to address in 2016.  We believe that membership in BAH is very important for the following reason:
1.  Having a large number of members demonstrates to the national American Humanist Association that we have support in our community. As a result, they may increase their support of BAH.
2.  One of our goals is to promote a sense of community among humanists in our area.  Frequent interactions of members so that we get to know each other at a more personal level, at smaller events, such as member-only events, like parties and outings, can accelerate this process.
3.  With a reliable source of income from our members, BAH can increase its outreach to more diverse segments of the community such as racial & ethnic minorities, LGBTQI people, seniors, young people and families with children.
4.  If BAH represents a large number of humanists, we can take our place "at the table" when there are important discussions in our area regarding human rights, the environment, justice, equality, separation of church and state, and education of the public about the humanity of their non-believing neighbors.
5.  A stable membership organization is more likely to be permanent and attract donations and bequests from those who want to see humanism thrive in our area.
You have the option of paying membership dues through PayPal.  Our account designation is our e-mail address (bayarea@sfhumanists.org).   Alternatively, you can send us your check (payable to Bay Area Humanists, PO Box 14464, San Francisco, CA 94114-0464).  You may select the membership dues that most reflects your situation.
Individual                                  $25.00
Sustaining or Household     $45.00
Student or Senior                   $12.00
Sponsor                                      $100-500
Benefactor                              >$500
---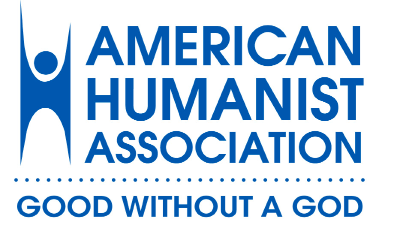 American Humanist Association
: In 2015, we also saw increased support of American Humanist Association for local chapters such as Bay Area Humanists.  We obtained a grant of $500 and under the leadership of Rachael Berman, AHA is attempting to provide more support by way of discussions and suggestions.  AHA has identified support of local organizations as something they want to enhance in the year ahead.  We look forward to this in the coming years.
Potential New Programs for 2016:  At our membership meeting in the fall, we discussed the future directions for BAH.  We think that all of our existing programs serve the community well and we will endeavor to keep them going throughout 2016.  There was a feeling that we should increase our outreach to the community.  We are considering having a booth at community festivals such as Sunday Streets, in order to reach those we do not reach on through Meetup.
There was a general feeling that we should increase our community building efforts. We would like to have, hopefully monthly, events that emphasize community building and sharing rather than purely academic considerations.  We are seeking suggestions on content for events such as: Informal discussion groups on a relevant topic, potluck parties, live music, poetry reading, film/video presentation & discussion, etc.  If you have ideas, we want to hear them.  You can send them to bayarea@sfhumanists.org.  One of our members has generously offered the use of his home for activities such as a salon.  This may dovetail with our efforts to increase community among humanists.
Departure of 2 Board Members:Two of our dedicated board members, Michelle Grise and Phil Crawford, decided to resign from the board.  Michelle has done an outstanding job organizing our community service activities over the past 2 years.  Michelle retains her exceptional concern for those who are suffering in our society.  She will be putting her concern into action in other directions.  We will sorely miss Michelle's leadership of this program.  Her's will be big shoes to fill, but we hope to continue with our volunteer program.  We encourage anyone who can help organize these events to please contact us (bayarea@sfhmanists.org).  Phil was treasurer of BAH and played a leading role in our outings program.  Work and other responsibilities were major factors in Phil's resignation.  Again, we will miss Phil on the board and appreciate all he has done.  Eihway Su has stepped forward to lead some hikes and other outings in the coming months.  We look forward to seeing both Michelle and Phil at future BAH events.
New Board Member: The board was pleased to appoint Nancy Jacobsen to the board in November.  Nancy was very active in the SF chapter of Compassion and Choices, which recently was a driving force in getting our Legislature & Governor to approve a law permitting end of life autonomy for some people suffering from terminal illnesses.  With the success of that effort, Nancy was looking to put her organizing and leadership skills to support another effort that she deeply believes in.  Fortunately for us, Nancy has chosen BAH.  We look forward to working with her.
We hope that everyone is having a happy holiday season.  We are excited about the possibilities that lay ahead of us in 2016 and hope that you will join us in making them a reality.
---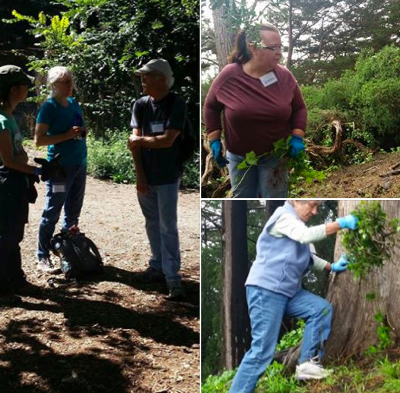 BAH volunteers at the Strawberry Hill gathering in October.