BAY AREA HUMANISTS
Upcoming March Events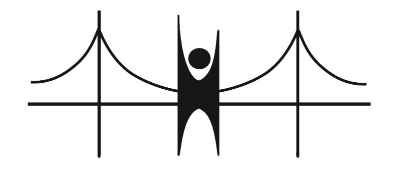 OK, so what does Mars have to do with Humanism?  Well, awe and wonder are universal human emotions.  The natural world is often the source of these emotions for Humanists.  For millennia, Mars has evoked awe and wonder in humankind.  Recent exploration has made the red planet that much more awesome.   Brian Kruse will update us on the NASA missions that have returned a plethora of images and information about what Mars is really like and what still remains for investigation and discovery on future missions.  Brian is an astronomer and science educator.We will go to a nearby restaurant after hearing about Mars.  Everyone is welcome to this free event.
Humanist Book Group
Saturday, March 12, 3:30-5:30
San Francisco Public Library
100 Larkin Street, San Francisco, CA
Stong Room, first floor
You are invited to Humanist Book Group in discussing the novel,
White Tiger
, by Aravid Adiga on March 12.  You probably can find a copy at your local library if you don't want to purchase the book. We'll go for dinner after the discussion.  Everyone is welcome.
Discussion Group
Saturday, March 19, 1:00 – 3:00
Celtic Coffee Company
142 McAllister St., San Francisco, CA
​
This month the group will discuss community. How do people build community? What keeps it together and tears it apart? How do people work cooperatively, for example, sharing skills? We will meet at the Celtic Coffee Company near the Civic Center BART.
Humanism and Politics
Sunday, March 27, 2:00-3:30
Berkeley Main Library Community Room (3rd floor, in Administration wing)
2090 Kittredge, Berkeley, CA
Humanism is a philosophy that is concerned with both how the individual can live a happy, fulfilled life and what kind of society is likely to result in everyone being able to do so.  The latter certainly takes us into the political arena.  One of members, Timothy Travis will moderate a discussion of the political implications of humanism.  Everyone will have the opportunity to present their views on this topic.
Religious Freedom or Discrimination?
Saturday, April 2, 3:00-4:30
Glen Park Library Community Room
2825 Diamond Street, San Francisco, CA, San Francisco
Over the past years, progress has been made in securing reproductive rights, racial non-discrimination laws and LGBT equality.  The religious right wishes to impose their values on everyone else and is now pushing legislation that would exempt them from obeying non-discrimination laws.  These so called "Religious Freedom" laws would allow them to discriminate in employment, housing, and business services.  Tom Manger will discuss this legislation and how it is being fought against.  Tom is the Regional Director of the Secular Coalition of America.
---
 To RSVP for these events visit our 
meetup
 site.
You can learn more about Bay Area Humanists at our 
website
 and 
Facebook
 page.
---

From the Board
At the last board meeting, our newest member,  
Nancy Jacobsen,
 agreed to take on the role of Membership Coordinator.  Membership is a crucial issue for Bay Area Humanists since in the past few months our dues paying membership has fallen.  Our level of membership reflects the support we have in the community, informs the board that the work we are doing is relevant to the needs of humanists in our area, and enables the organization to meet its financial needs.  Nancy will be sending renewal notices to our current members whose dues have or soon will elapse.  We hope that you will make the decision to support us so we can continue with our current programs and initiate new ones.
Humanists Need to Have Fun Too
In our last newsletter, we told you that the board is interested in having a regularly occurring event that is mostly social in nature.  Thanks for those who gave us suggestions.  We're still looking for input, so if you have ideas, let us know at 
bayarea@sfhumanists.org
.  Hopefully we'll have something set up by the time our next Newsletter goes out.
We Need Your Help
We're looking for a volunteer coordinator that will organize community service activities for our members and an Editor for this Newsletter.  If you think you might be interested in either, let's talk about it.  E-mail us at:  
bayarea@sfhumanists.org
.
Got Space?
One of the limitations in our programming is finding venues for events.  We use the library system to the max, but there are times that library space is not available.  Also, libraries are not appropriate for some of events, such as social events.  If you know of space, either free or for a reasonable rent, that could be good for social events or if you could host events in your home, please let us know.   We're interested in space both in San Francisco and East Bay.  Let us know if you have ideas at 
bayarea@sfhumanists.org
.
---
Editorial:
The following article by BAH Co-President, Jim Barnett, was recently published in the SF Examiner, February 5, 2016.
Increasingly, Americans are choosing not to be affiliated with any church or other religious institution.  They are called "Nones" because on surveys they check  "None of the Above" when asked about religious affiliations.  This trend is particularly strong among Millennials.  There are a number of reasons for these statistics, but one factor is an increasing number of people are identifying as secular.  They no longer believe in a deity that answers prayers, works miracles or can be relied upon to make everything come out right in life and thus have no interest in religious institutions.  This trend suggests that the U.S. is following much of Europe where high percentages of people do not believe in God; in some countries well over 50%.  Many churches in the US are shedding members at an ever-increasing rate.
Even though churches are no longer appealing to them, some of these Nones still want a sense of belonging to a community.  While communities can be created from a group with shared interests such as sports, charitable activities or other undertakings, some are seeking communities formed around ethical concerns and similar worldviews.   These communities provide the opportunity to band together with others to do good in the world.
Research in positive psychology has confirmed, what many knew already, that a sense of purpose in life is important for happiness and mental health.  Working to improve the lot of others and make the world a better place is a powerful way to find meaning in life.  From the time of the ancient Greeks, philosophers have realized that concern for others is essential for happiness (that Aristotle called it Eudaimonia).  A number of organizations that are building community among humanists and atheists are emerging.  Each has a different emphasis or approach, since different people have different needs.  The Bay Area Humanists (www.sfhumanists.org) is one of these communities.  It is building community around the humanist philosophy that can be summarized as a naturalistic worldview and an ethical system that promotes the well being of all humankind.    Reason, science and critical thinking are important, but so are compassion, personal fulfillment, and interpersonal connections.  Bay Area Humanists sponsors lectures and discussions of the humanist philosophy as it relates to day-to-day living and our understanding of the world around us.  We often have guest speakers form organizations that are working to build a better world.  Since many want to contribute to the well being of others directly, we have sponsored events such as volunteering at the Food Bank, at organizations that help the homeless and that improve our parks.  We also promote social activities like parties, hikes and picnics so we can meet new friends.  We need friends to share the good and the bad times of our lives.   While none of us have a crystal ball, if the trends continue, secular communities will have an increasingly important role to play in American society in the coming years.
Jim Barnett
Co-President
Bay Area Humanists
Send your Letters to the Editor or submit an article for the newsletter to bayarea@sfhumanists.org.